Fast and Convenient
Direct Deposit is a safe and effortless way to have your money (payroll, social security, dividend payments, or other income source) deposited electronically in your checking or savings account. Your money will arrive quickly and safely into your account each and every time. Direct Deposit reduces the time spent having to drive to the bank to deposit your check and eliminates the need to make special arrangements when absent or on vacation.
Benefits of Direct Deposit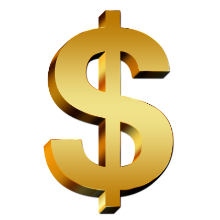 Saves Time
Convenient
More Secure than a Physical Check
Helps with your Budget  
Your Money is Safe & Protected
How to Setup Direct Deposit 
If you are interested in setting up direct deposit, please contact your payer (employer, company, investment firm) to see if they offer direct deposit. If they offer direct deposit, ask them for an authorization form to get your direct deposit setup. If you need any help completing the setup form, please give us a call or visit your
local branch
.
More Features
Magnolia State Bank's routing/ABA number is 061202533