Latest News
October 2021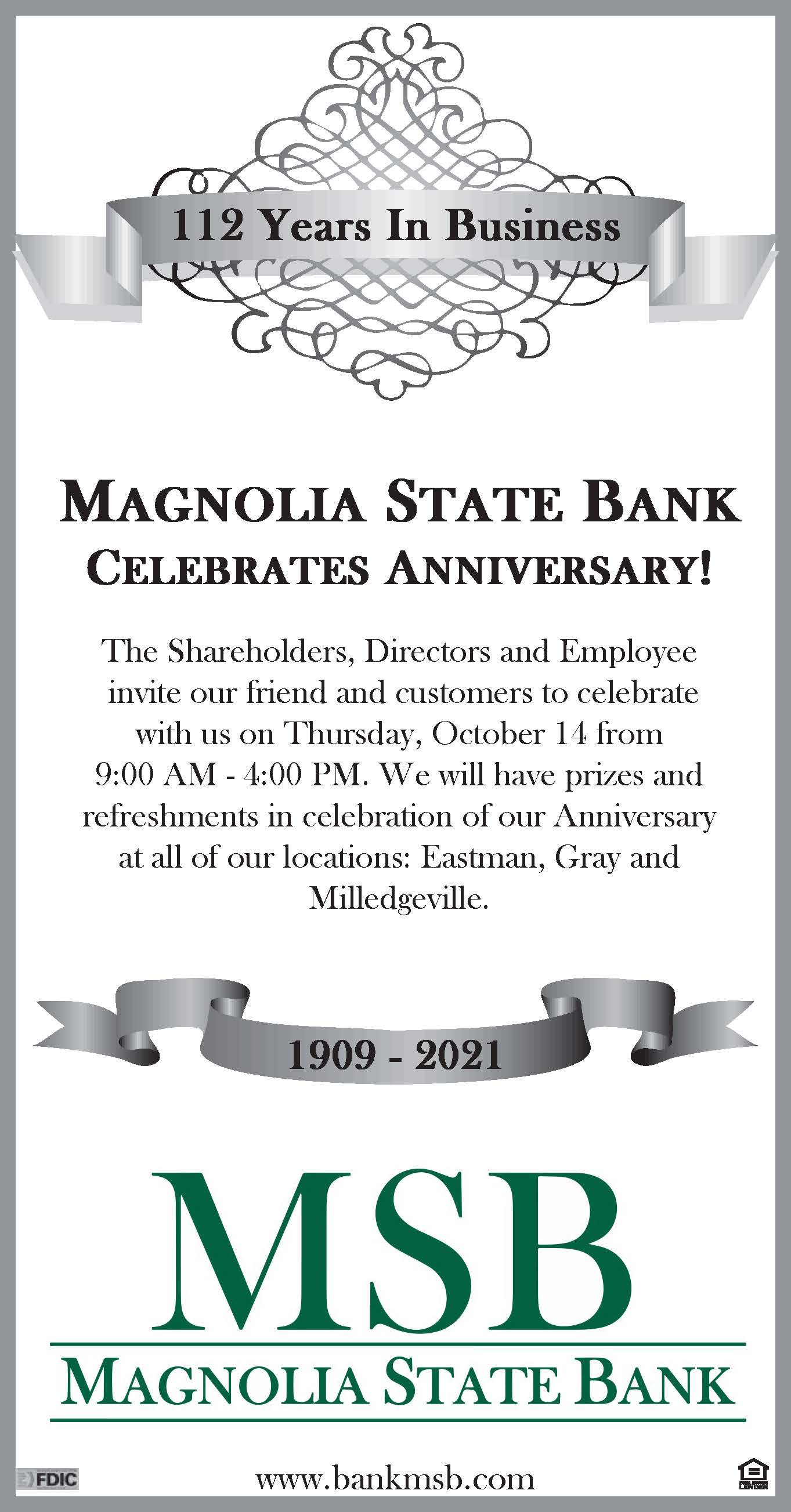 September 2021 
Nikki Graham Memorial Scholarship: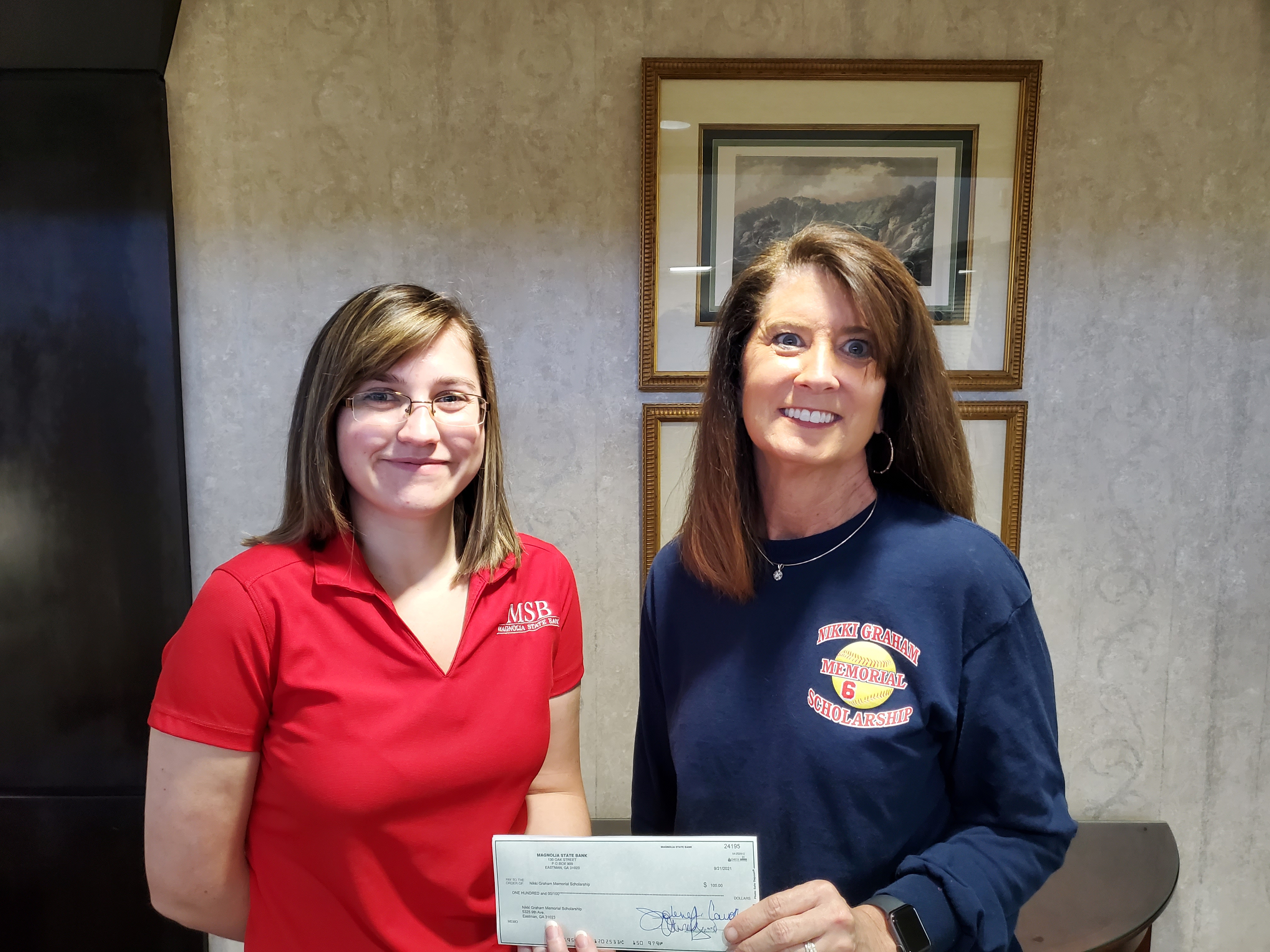 Magnolia State Bank sponsored a hole for the Nikki Graham memorial scholarship gold tournament. 
Bowling for Business 2021: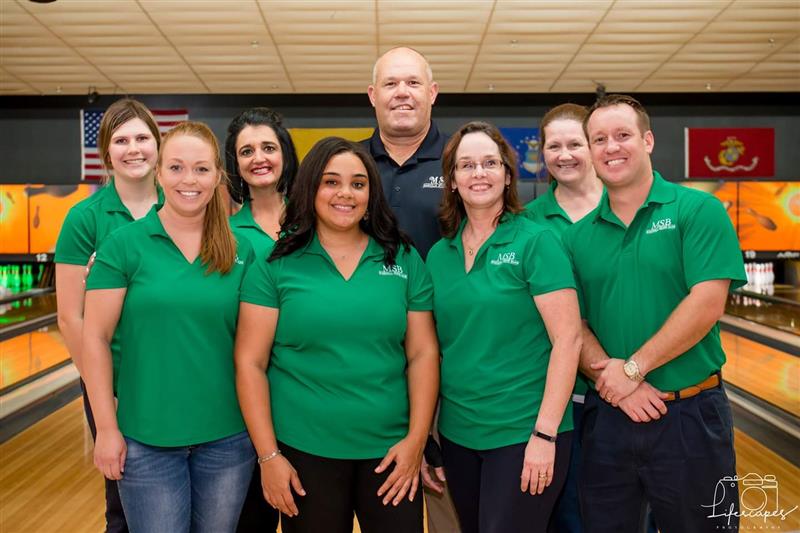 Pictured above are some of our Magnolia State Bank team members at the MBC Chamber of Commerce Annual Bowling for Business. We always enjoy being a part of this event each year and be able to spend time with other business community leaders.
Magnolia Spotlight: Meet Our New Head Teller Connie Jordan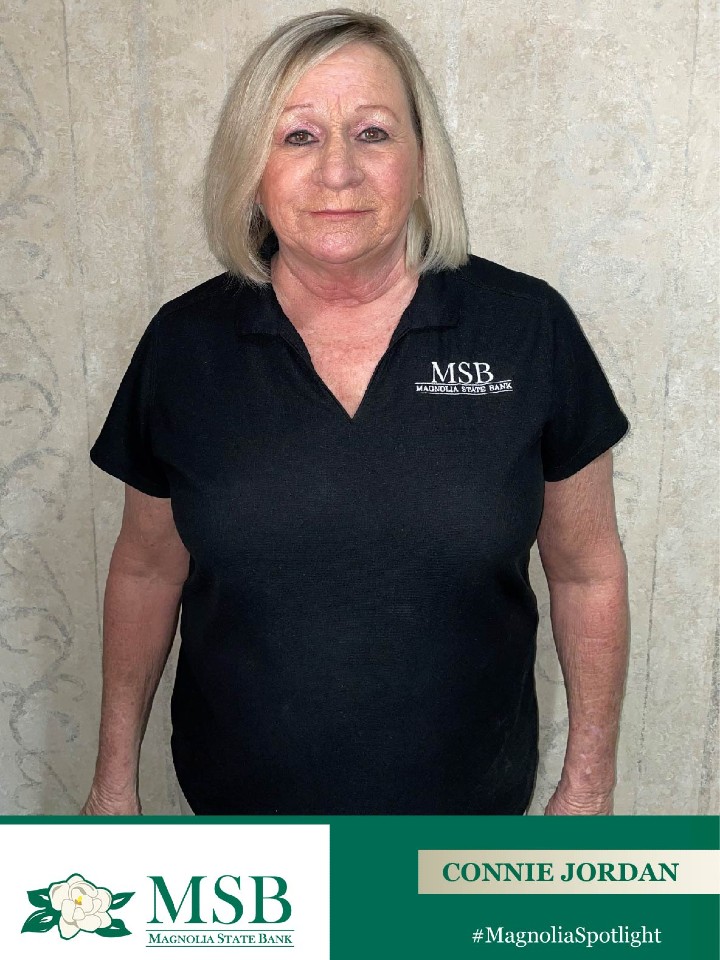 #MagnoliaSpotlight Meet Connie! She's the new head teller at our Eastman Office. Ever since Connie joined our bank family, she has been an individual that will go above and beyond to help anyone that walks through our doors. She provides guidance to co-workers, who benefit from her 13 years of banking experience. We're grateful to have a member like Connie be a part of our MSB family. #MagnoliaStateBank #BankLocal #CommunityBank  
March 2021
Magnolia Spotlight: Meet Our New Branch Manager Jesse Law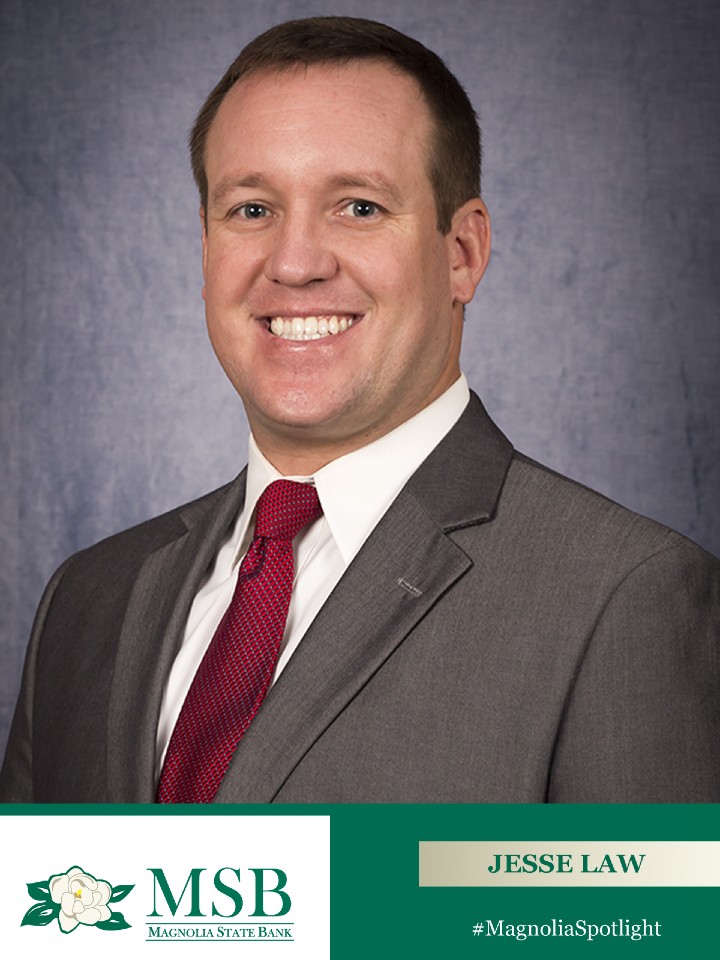 #MagnoliaSpotlight Magnolia State Bank is proud to announce that Jesse Law has been promoted to Branch Manager and Lending Officer of the Milledgeville branch, located at 2451 N. Columbia Street. Mr. Law joined the bank in 2009 and has worked for the Company in several capacities, but most recently as Credit Card and Collections Officer. In his role as Branch Manager and Lender, Law will be responsible for overseeing and directing the overall performance of the branch, including attracting, expanding and retaining client relationships, as well as consumer and small business lending. "Jesse's experience and knowledge of the many areas of the bank made him a natural choice for this position. We look forward to the continuing contributions Jesse will make in this new role," Said Jolene J. Carroll, President and Chief Executive Officer.

Mr. Law is a graduate of Dodge County High School. He received a Bachelor of Business Administration in Finance from Georgia Southern University. He is a past member of the Eastman Rotary and Lions Clubs and a present member of the Milledgeville Jaycees. Jesse, his wife Crystal and son Jax are Milledgeville residents. They enjoy the outdoors, especially golf and soccer.
#MagnoliaStateBank #congratulations #MSB #MagnoliaSpotlight
December 2020
Magnolia State Bank's Christmas Gift for Essential Workers: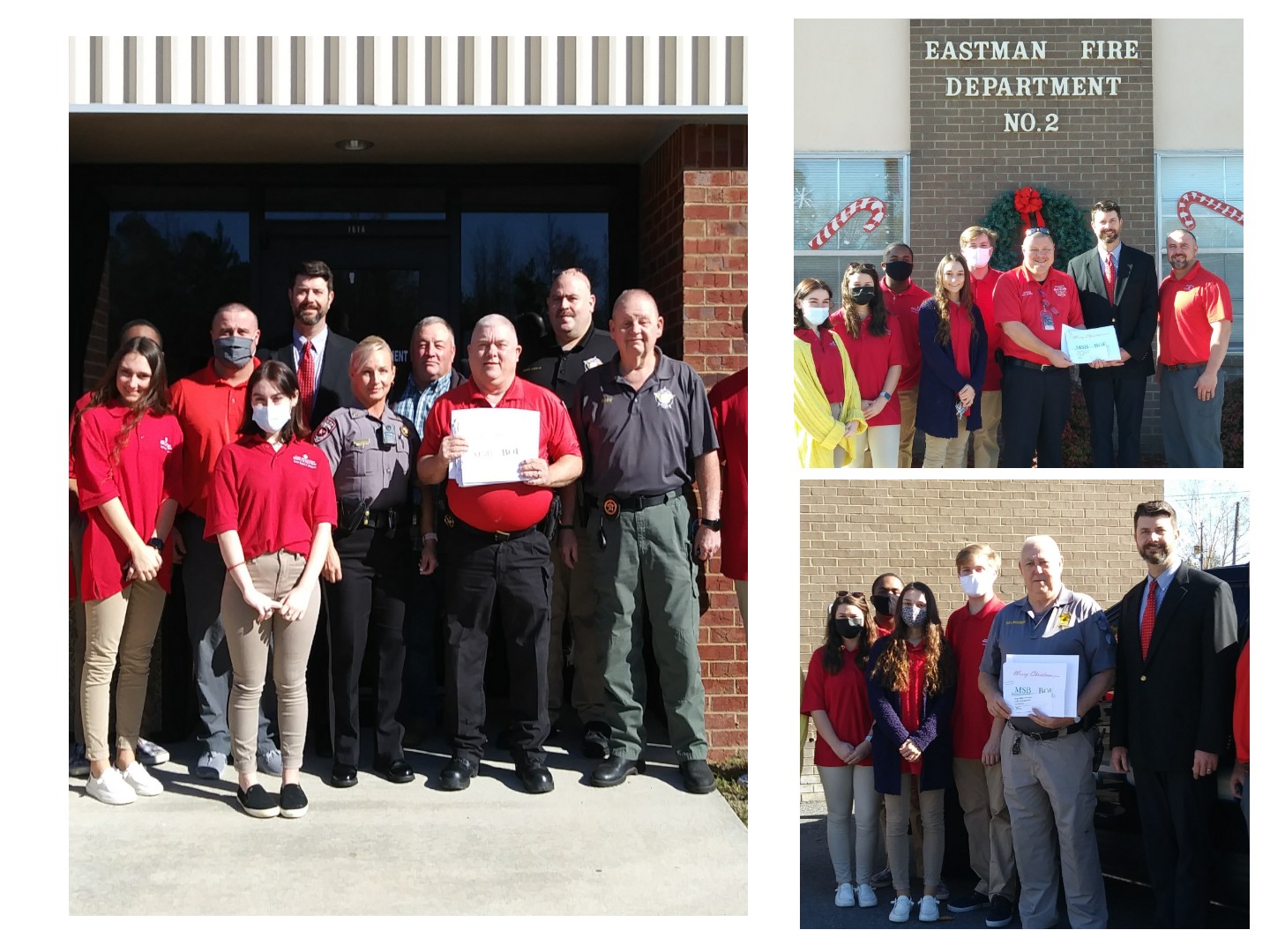 Magnolia State Bank presented Dodge County/Eastman essential workers, from the Sheriff, Police, and Fire Departments, a Christmas gift consisting of Shug's BBQ gift certificates. Pictured above are our team members Jon Butler and Jamie Sheffield, along with the Eastman MSB Jr. Board of Directors.
W. L. Jessup Memorial Scholarship Winners for 2020: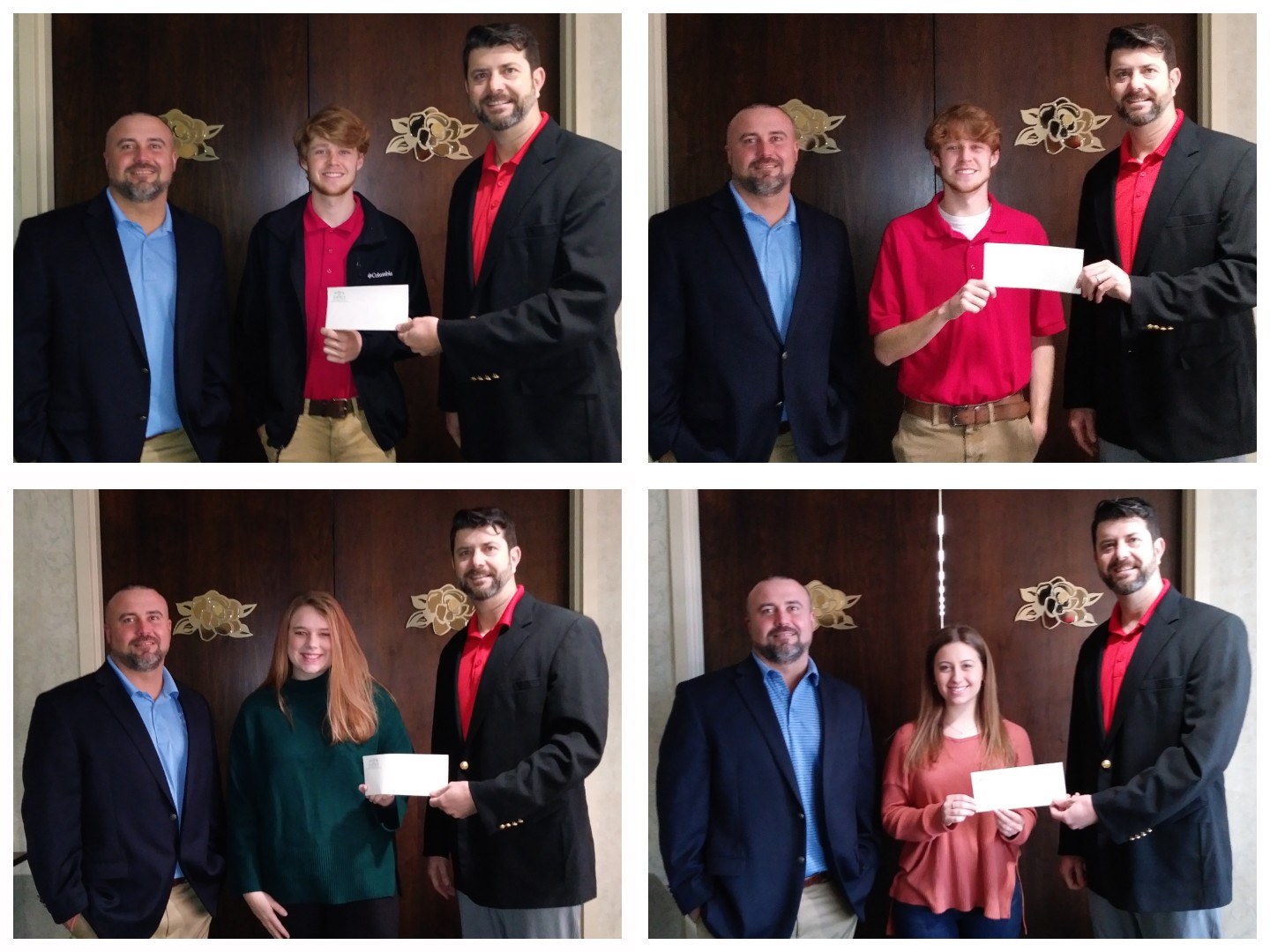 The W. L. Jessup Memorial Scholarship Award has been instituted for more than 18 years at Magnolia State Bank, and was established in the memory of Mr. W. L. Jessup, one of our banks founding fathers. The scholarship was created to assist with the continuing education costs for those interested not only in our locally owned financial institution, but also for seniors who serve on the Magnolia State Bank's Junior Board of Directors. This award has been granted to more than 100 graduating seniors, and has substantially contributed to their paths for higher education.  This scholarship has been instrumental in helping form lives that contribute positively to local and surrounding communities.
Recipients this year were:  1st place Cayden Studstill, 2nd place Brayden Studstill, 3rd place Leslie Watson, 4th place MacKenzie Thomas.  These four not only held offices on the board but also led in several projects during the year.

Saver Squirrel Giveaway: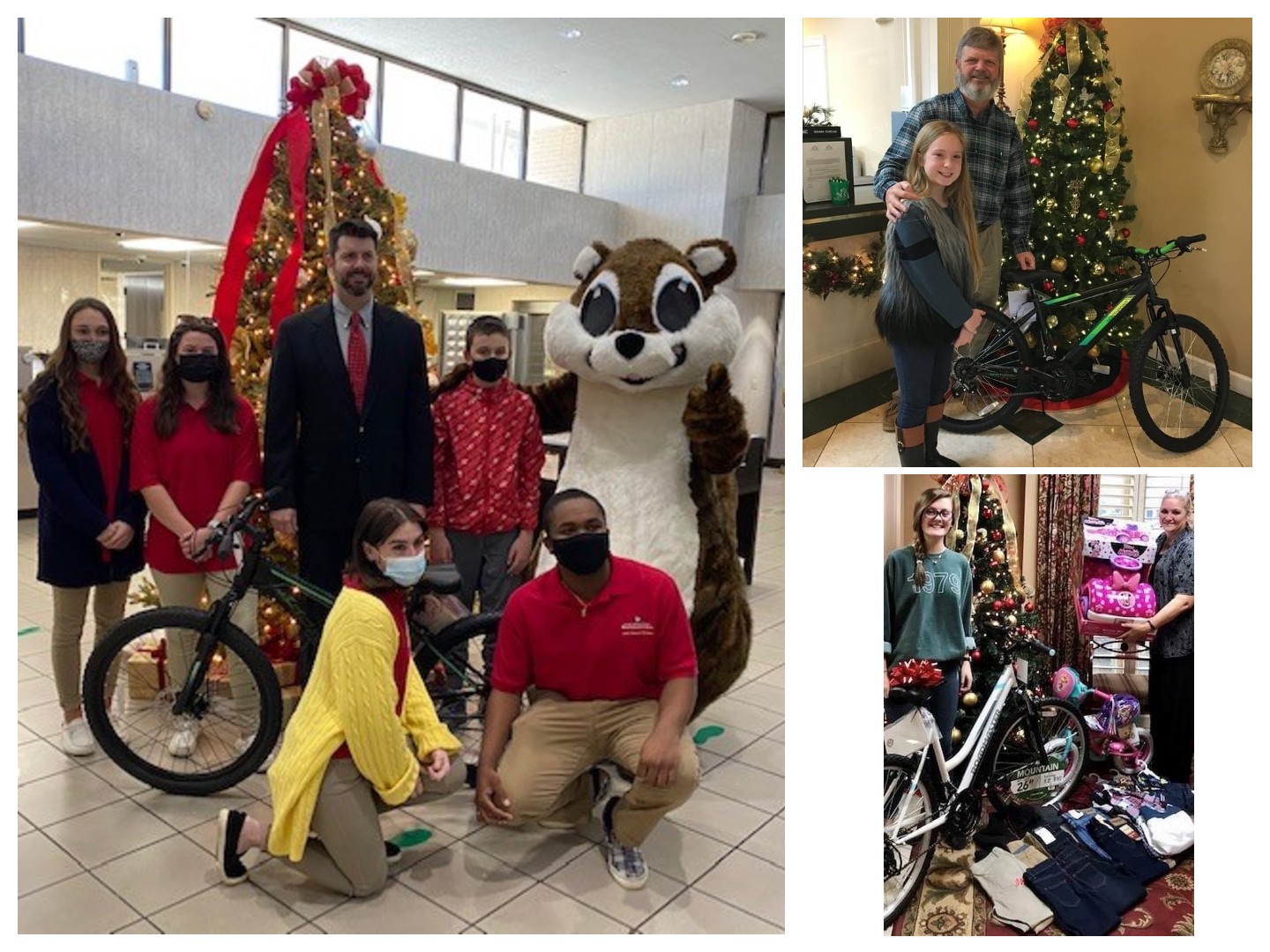 Magnolia State Bank holds a coloring contest each year, where the winners receive a wonderful Christmas gift. Christmas time is the season of giving and we can't go without taking care of the little ones. Seeing smiles on kids' faces when they get their gift makes it all worth it.
Pictured above are the winners of our Saver Squirrel bicycle giveaway. A winner was chosen in each of our market areas out of all of those who were entered into the drawing. The winners are Adam Smith (Eastman), Izabella Sharpe (Gray), and Cayden Juhan (Milledgeville). Congratulations and Merry Christmas!

Bowling for Business: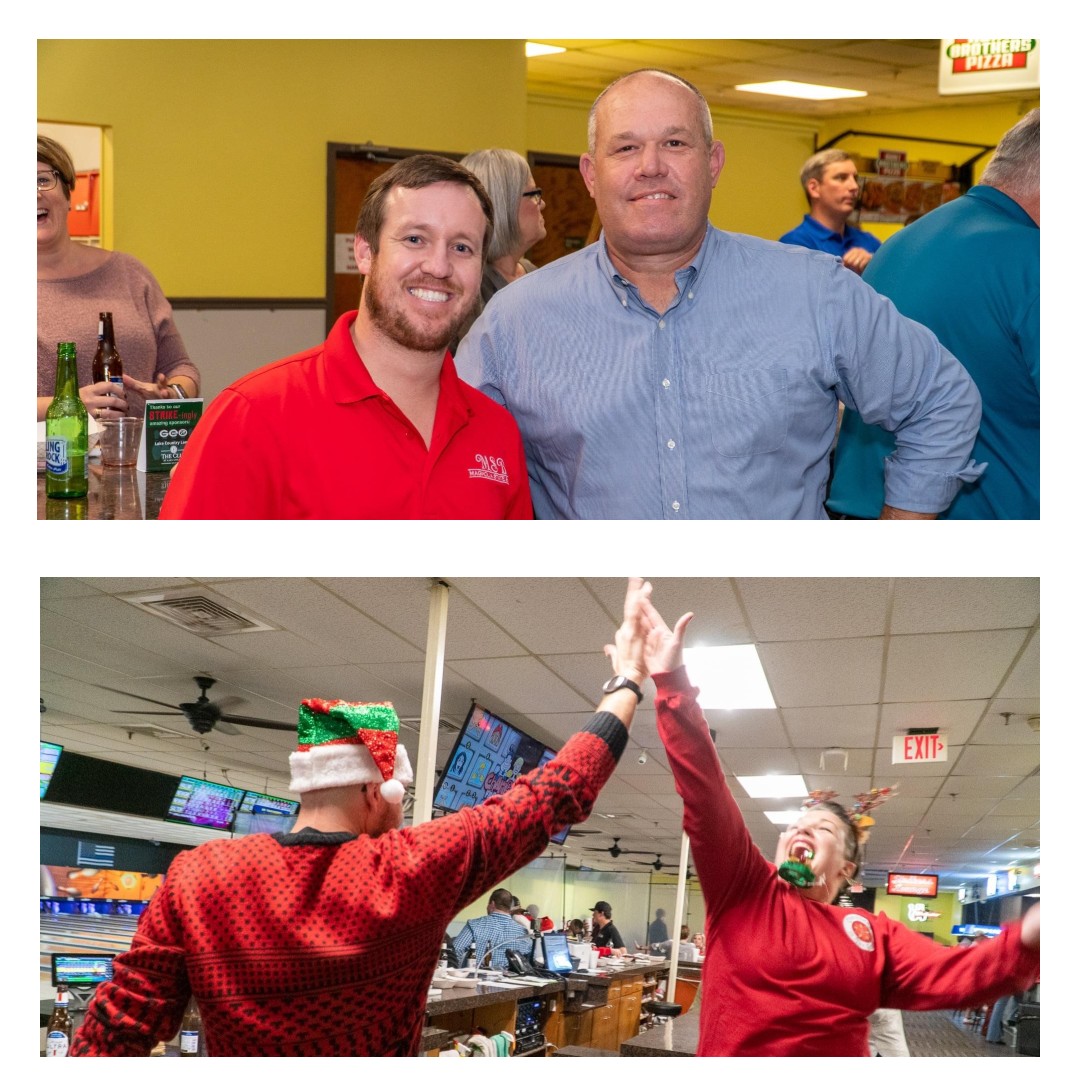 Pictured above are some of our Magnolia State Bank team members at the MBC Chamber of Commerce Annual Bowling for Business. It's always a pleasure to unwind with coworkers and other business community leaders with a little friendly competition.
October 2020
Bras for a Cause: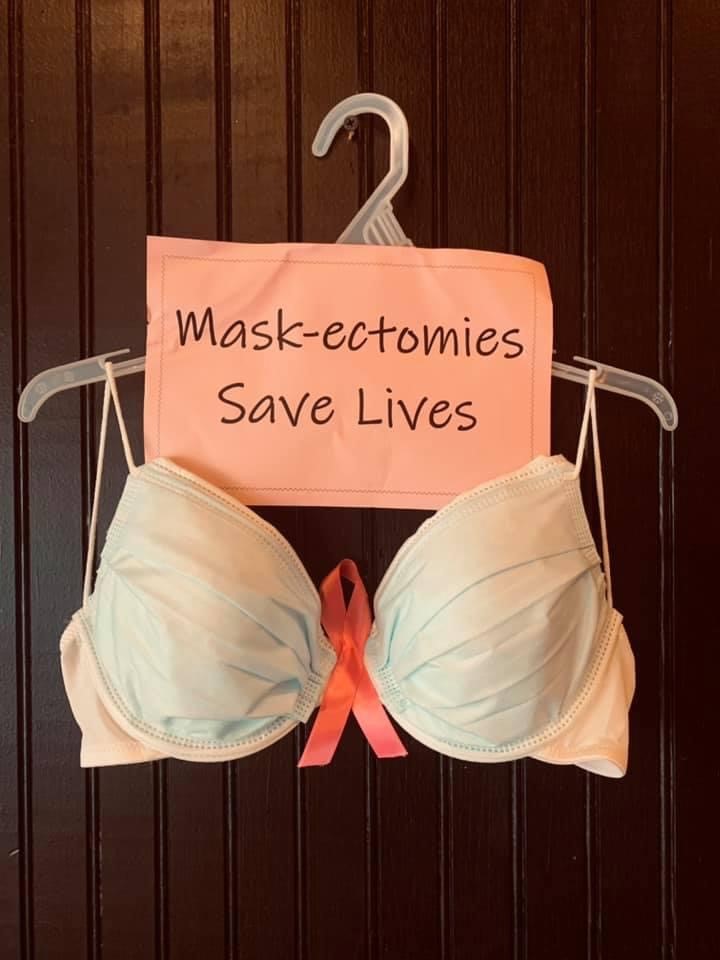 Every October, The Brick in Milledgeville, GA holds their annual Bras for a Cause contest to raise money for Georgia Cancer Support during breast cancer awareness month. Each participant submits their own bra design, with some flair. Magnolia State Bank has had the honor of being the reigning Champ since 2017!
January 2020
100th Day of School: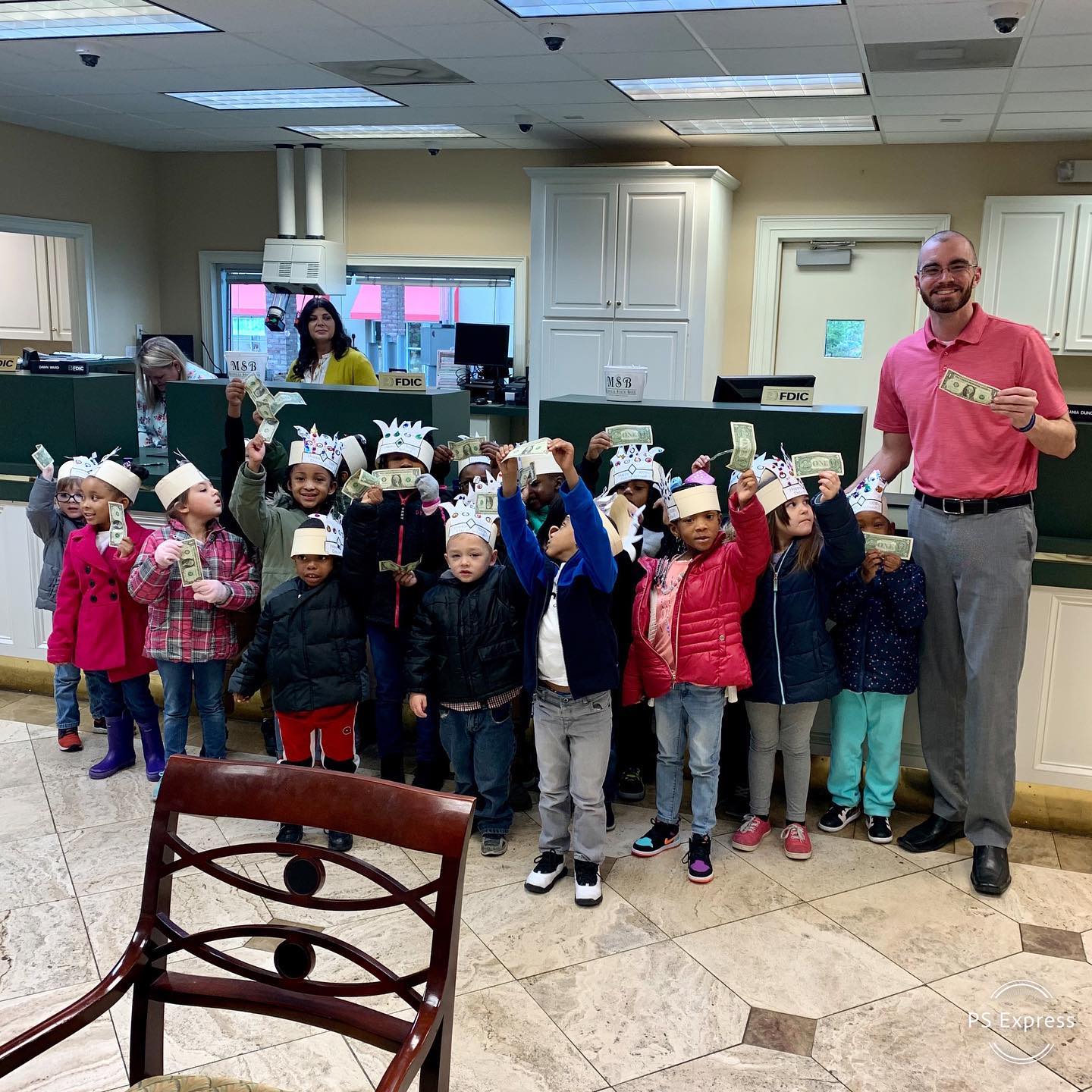 The kids at Baldwin County's Early Learning Center love to celebrate their 100th day of school! They took a special field trip to visit our Milledgeville Office and were able to cash in their 100 pennies for a cool, crisp dollar bill. It's always great to see their smiling faces!
August 2019
Saver Squirrel: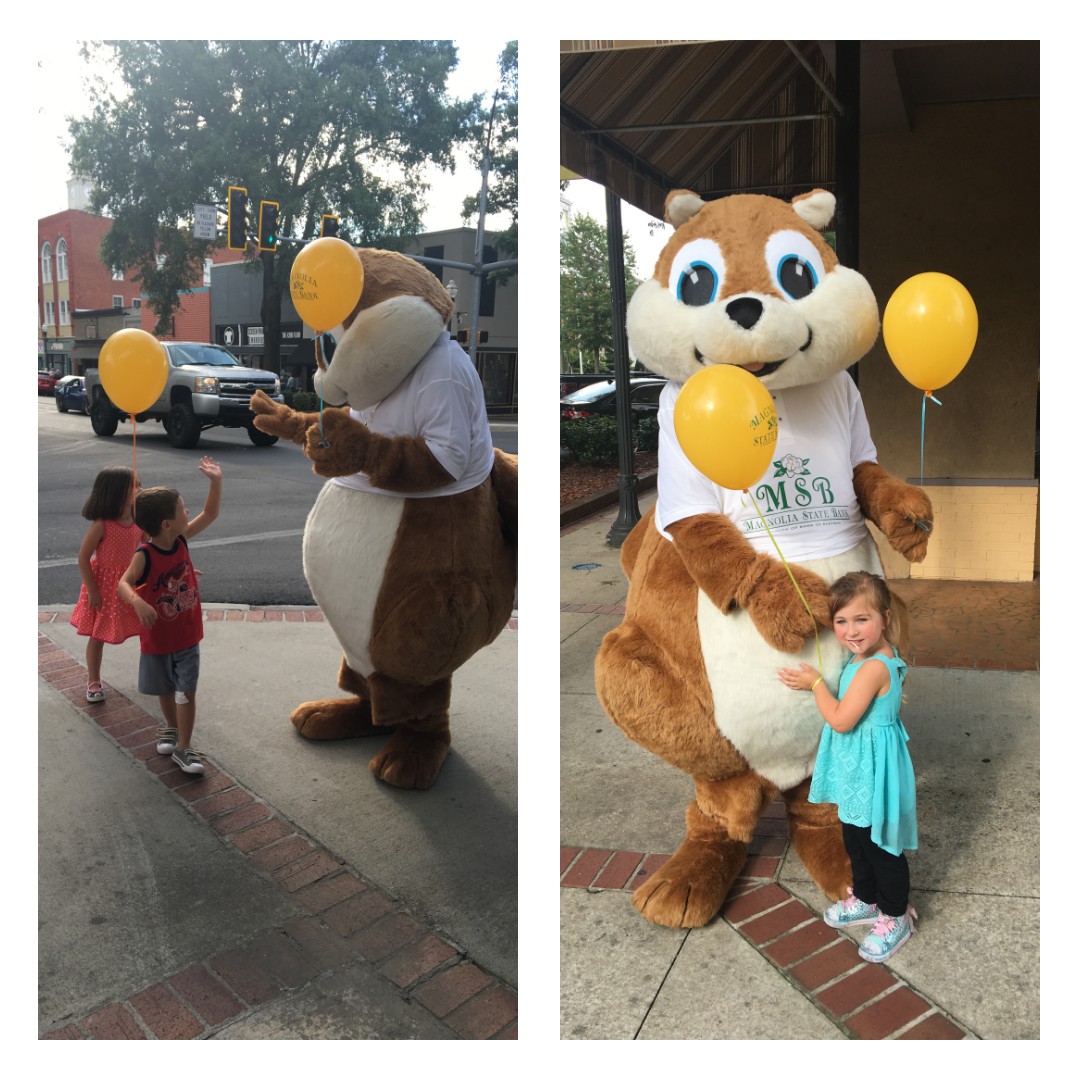 What better way to end a summer break than to have a Back to School Bash in downtown Milledgeville with Magnolia State Bank's Saver Squirrel. Milledgeville Main Street was able to do just that to help the kids end their summer on a high note, plus they got to hang out with the Saver Squirrel!
July 2019
Back The Blue Cookout: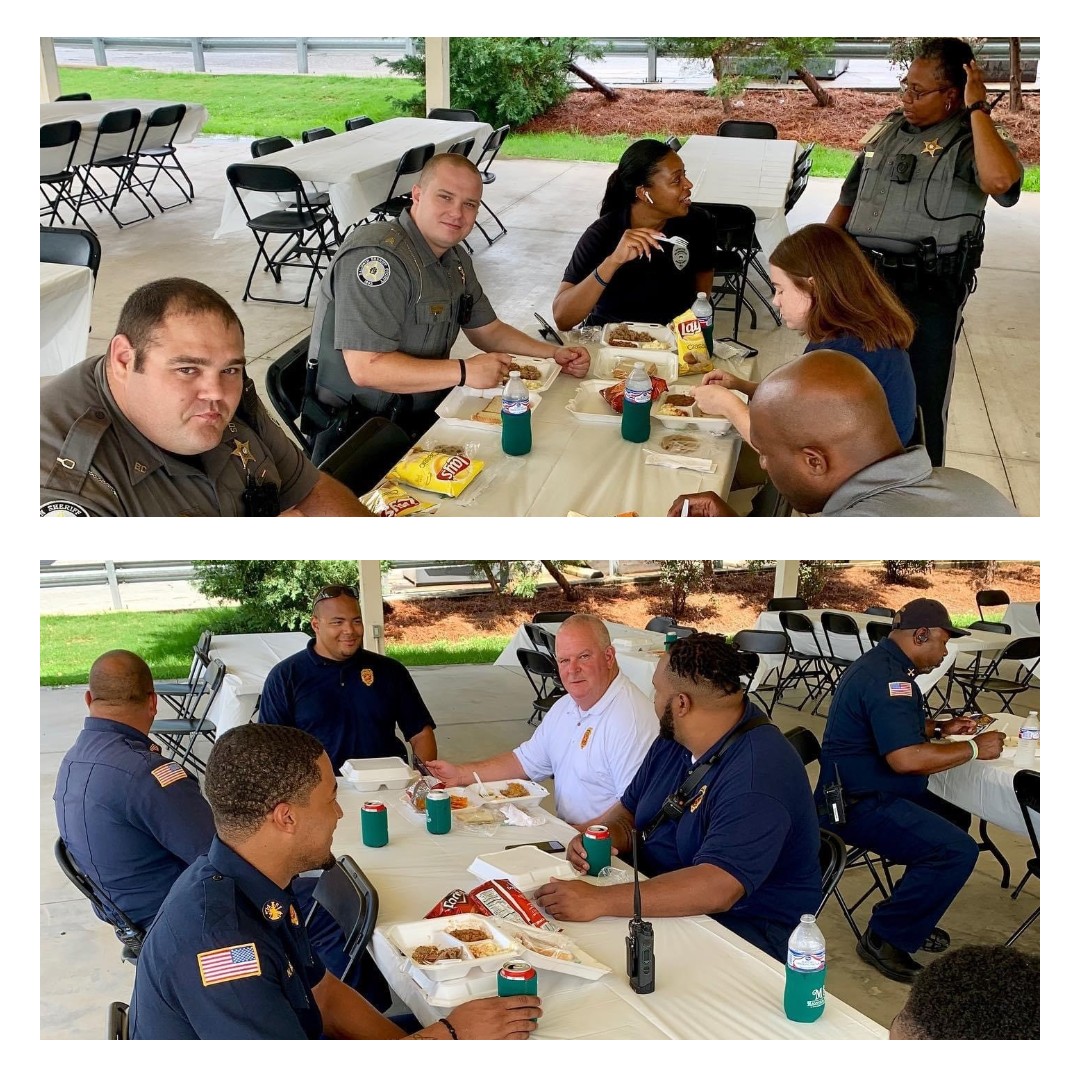 Our First Responders do so much for our community. Hosting a cookout to provide them with a good meal was the least we could do for them. It's always an honor to give back to them when we can.
June 2019
Chamber Gala: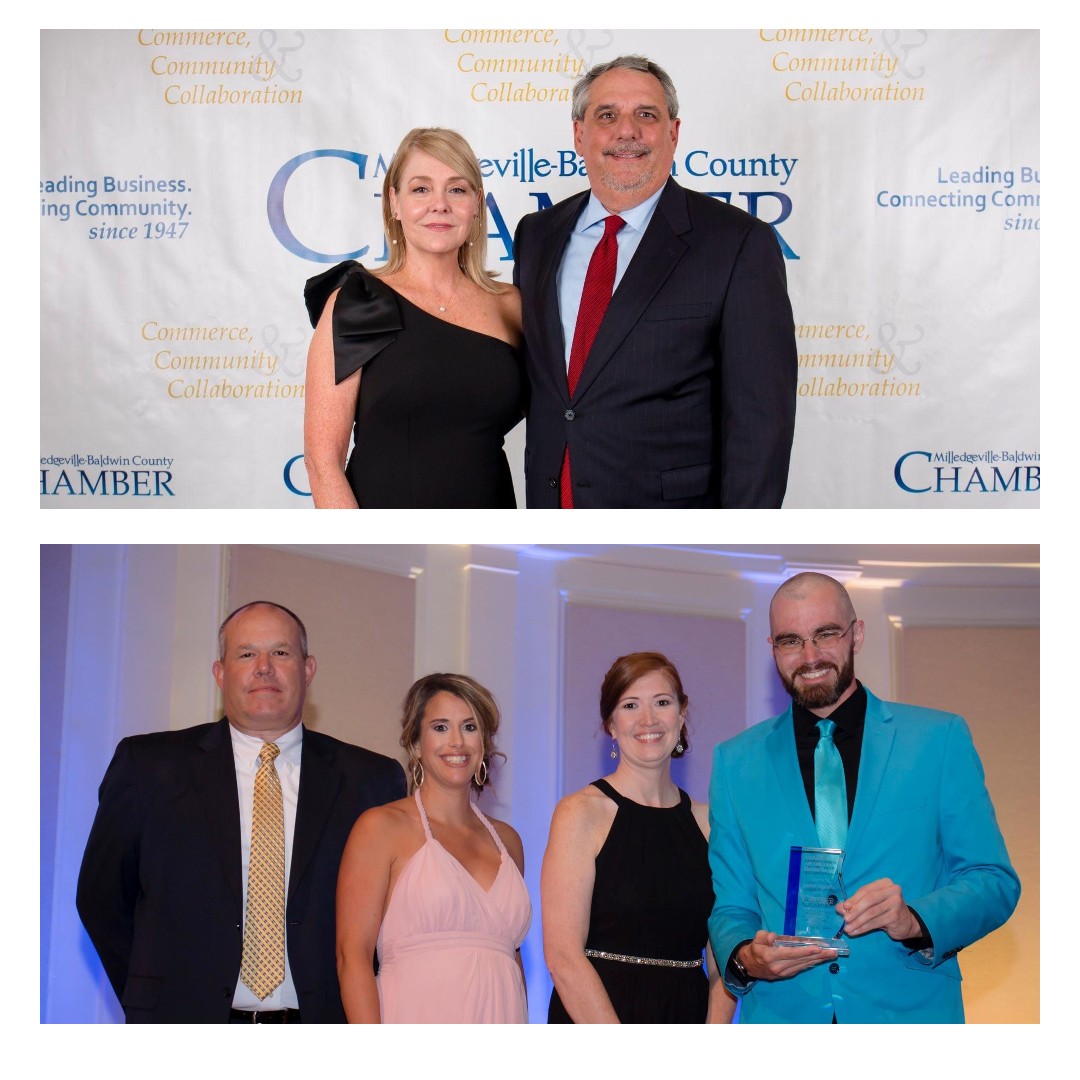 Each year, the Milledgeville-Baldwin County Chamber of Commerce recognizes the Small Business of the Year, along with other notable community awards. In 2019, our very own Jordan Norville was named Chamber Ambassador of the Year for his volunteer work with the Chamber and the local business community.
Congratulations to Jordan Norville on being named Ambassador of the Year for the Milledgeville Baldwin County Chamber of Commerce. Jordan regularly attends Chamber functions and positively represents Magnolia State Bank. This is quite an honor, as there are over 20 Ambassadors involved in the program. Way to go Jordan! Also, shown in the picture is MSB Market President, David Dyer.
June 2019
Beach Bash: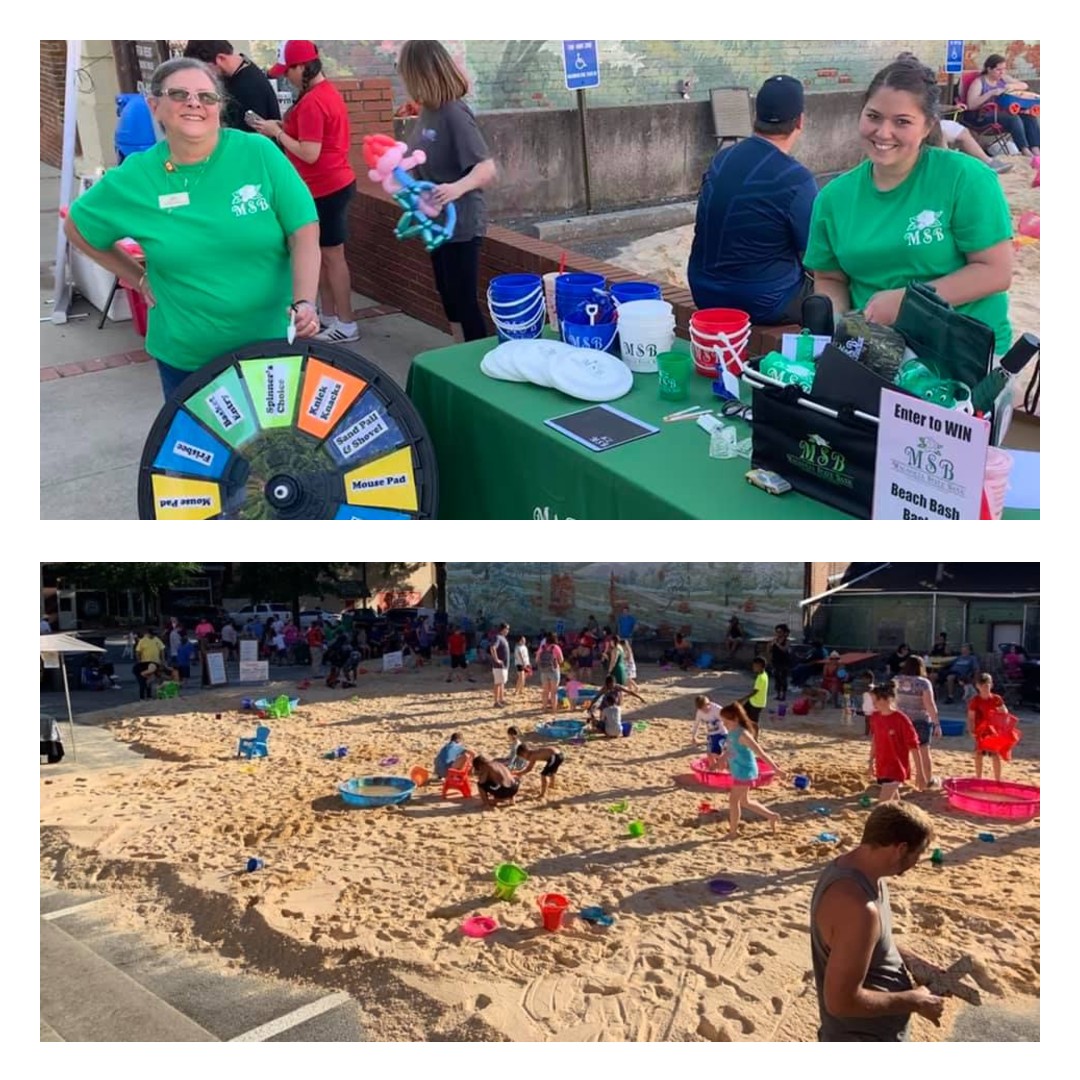 Milledgeville Main Street's annual Beach Bash brings a small taste of the beach to downtown Milledgeville.
May 2019

2019 Milledgeville Hometown Celebration: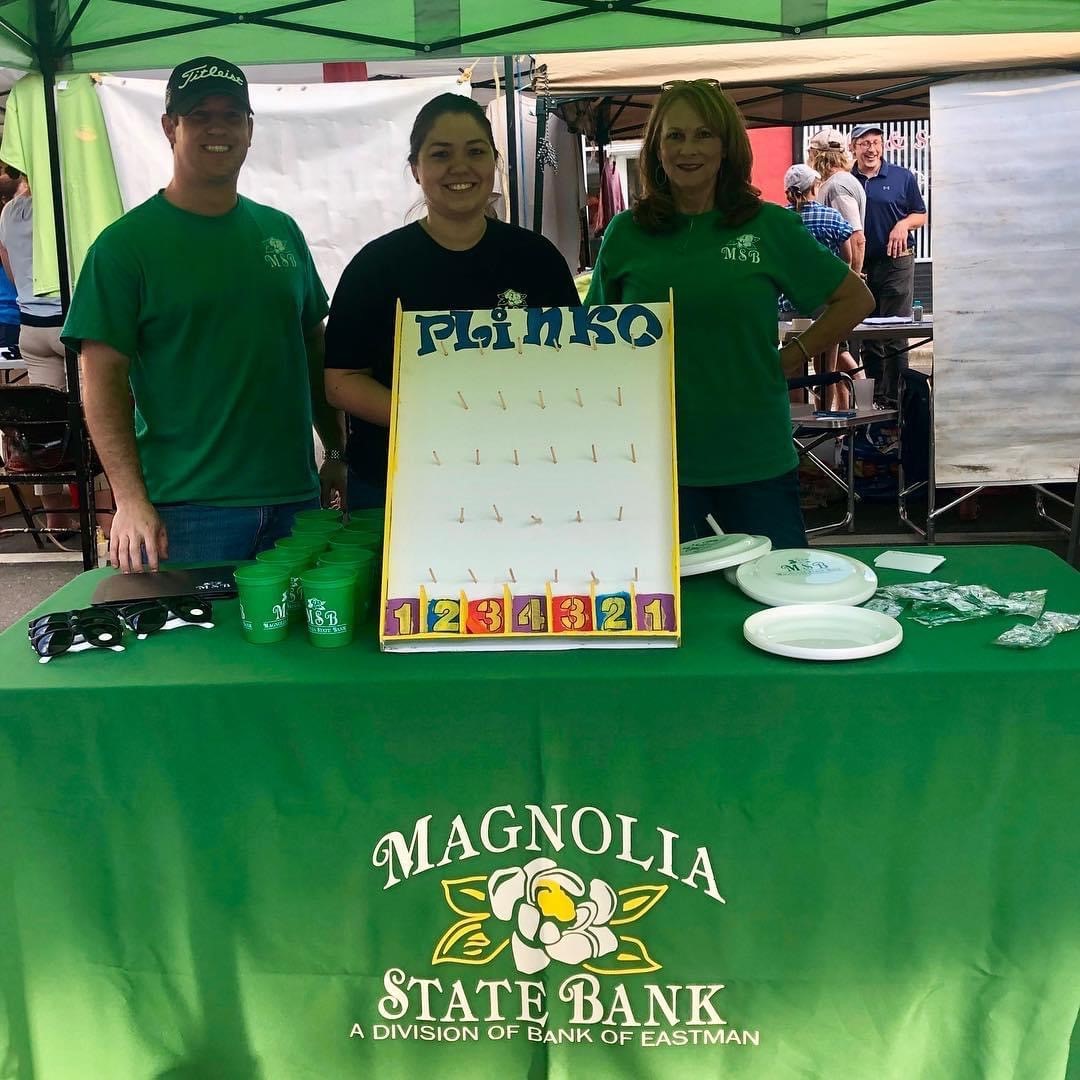 If you've ever attended one of Milledgeville's Hometown Celebrations, it was very likely that you stopped by our table and walked away with free stuff! It's always a great event, with a turnout that grows every year. We have a blast with everyone who stops by, and love talking to members of the community!
January 2019

Reality Check: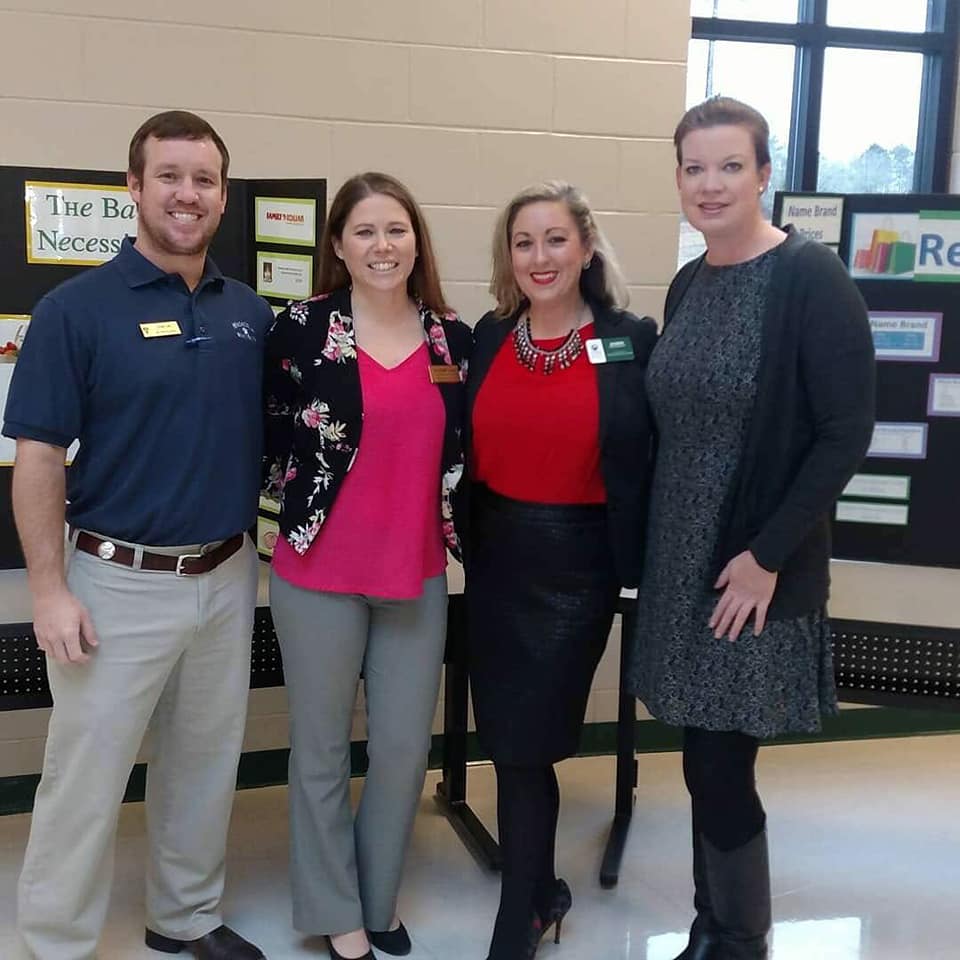 The Milledgeville-Baldwin County Chamber of Commerce held their Reality Check 2019 event at Baldwin High School. Our very own, Jesse Law, was there to give the kids an idea of what to expect after graduating!

University of Georgia Mascot Buried at Magnolia State Bank Eastman Office: