Protect your Business Accounts from Electronic Fraud
| Stay Aware | Stop Activity  | Get Alerts |
| --- | --- | --- |
| Monitor accounts against potentially fraudulent transactions | Block any unauthorized transactions | Receive proactive notifications against suspicious activity |
Take Control 
Choose from several account protection options
Handle Cash Flow
Manage cash flow by viewing & approving transactions before they post
More Options
Safeguard your account with filter, block & SEC Filter options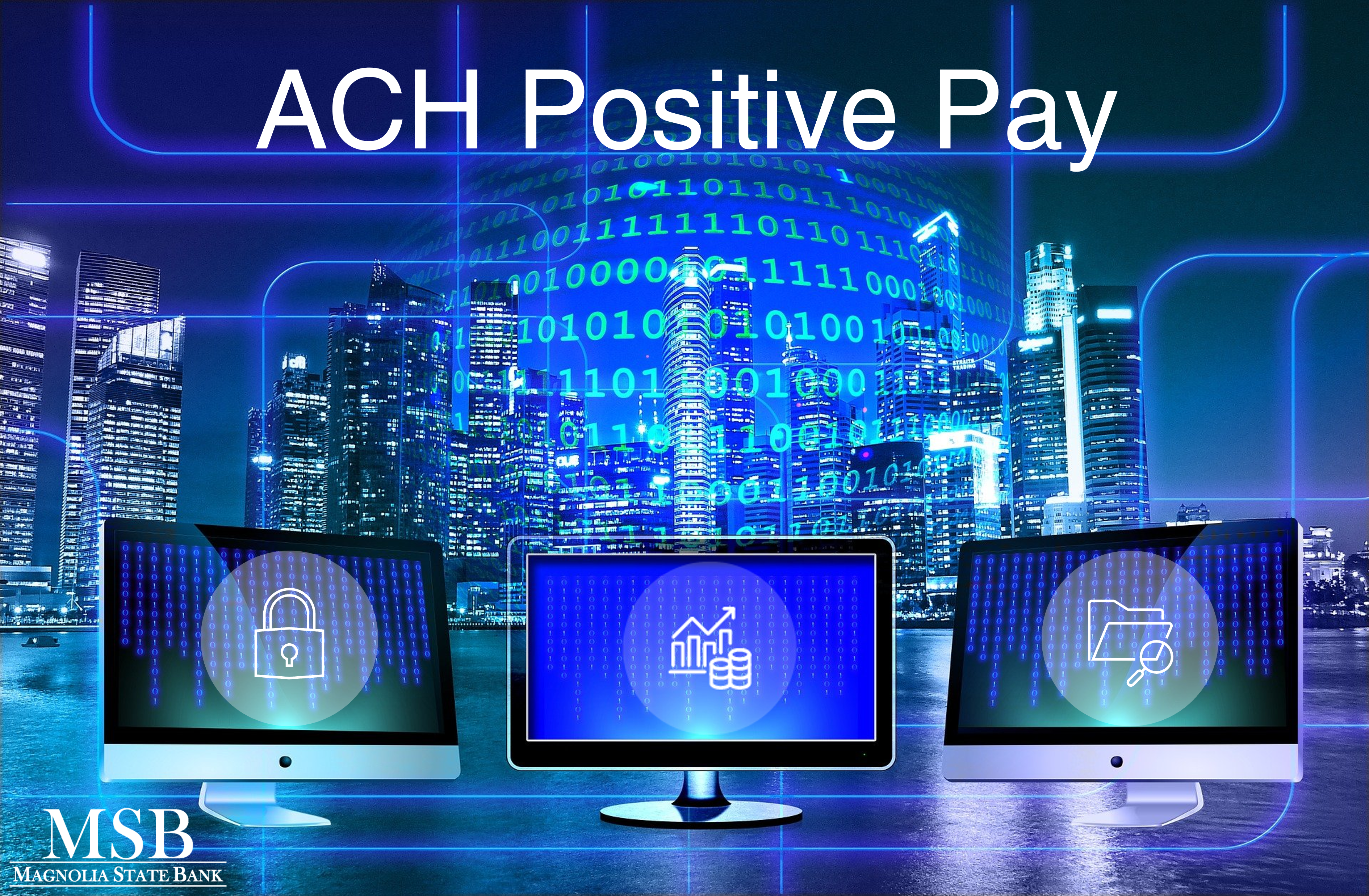 Services 
Protect your Accounts
We provide several ACH Positive Pay services to help you block and return any unauthorized electronic (ACH) transactions. 
| Filter  | Block  | SEC Filter |
| --- | --- | --- |
| Review ACH transactions within Commercial Advantage or Digital Banking to decide whether to pay the transaction and allow it to post to your account or reject and have it returned to the originator | Available in Commercial Advantages, automatically block and return all ACH debit and credit transactions that attempt to post to your business account.  | Block only those ACH transactions that you request with specific ACH Standard Entry Class (SEC) codes from posing to your business account |
Additional fees may apply with this service.
If you have Positive Pay setup, click the button below or the "LOGIN" button in the top right corner: